14th Annual Border Health Conference held in Laredo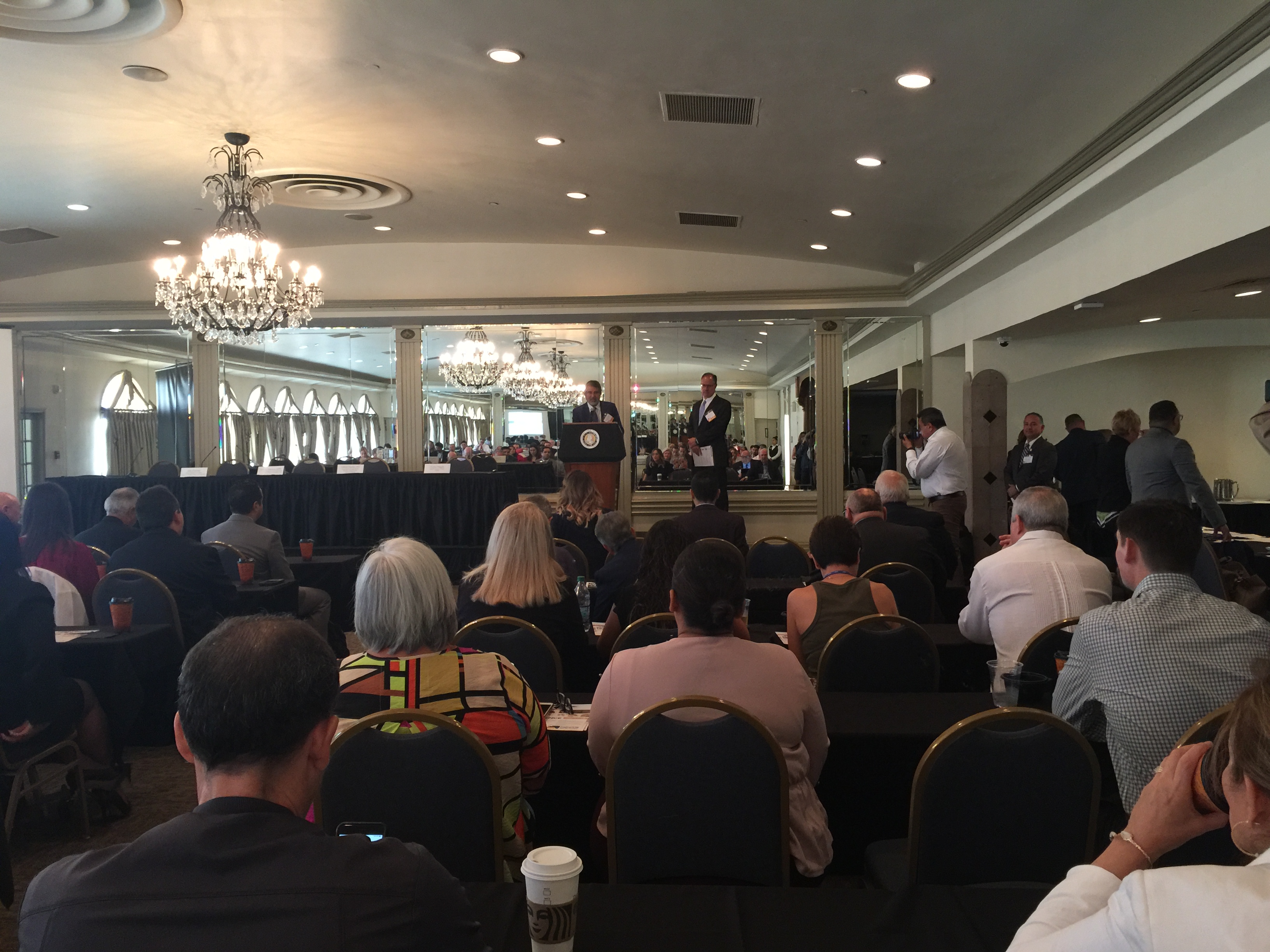 On August 22, members of the Texas Medical Association (TMA) leadership and leaders of the Border Health Caucus (BHC), of which BCMS is a member, hosted their 14th annual conference at La Posada Hotel in Laredo. A pre-conference welcome reception was hosted on the evening of August 21 at the hotel and attendees heard remarks from Luis Benavides, MD, chair of the Border Health Caucus and Congressman Henry Cuellar (TX-District 28) and honorary conference chairman, who welcomed attendees to Laredo.
Approximately, 150 conference attendees participated in the day-long conference. Numerous topics were discussed during the conference in a 3-part panel discussion, covering the areas of Access to Care, Public Health on the Border and Cross Border Health Care Issues. Among the many important topics discussed were: access to care concerns, women's health, maternal and newborn care, preventative care, the uninsured, Medicaid, public health concerns and infectious disease threats. On the discussion of cross border issues, public health officials from both sides of the border stressed the importance of continued collaboration to improve surveillance and the timely reporting of infectious disease cases.
The Border Health Conference was led by Luis Benavides, MD and Luis Urrea, MD, chair and vice-chair, respectively, of the BHC. Mistress of ceremonies was TMA Board of Trustees Chair, E. Linda Villarrreal, MD and remarks were provided by TMA President David Fleeger, MD and immediate past president, Doug Curran, MD. Representing BCMS were: John Nava, MD, BCMS board of directors officer and chair of the BCMS Public Health & Patient Advocacy Committee and Mary Nava, BCMS chief government affairs officer.
For local discussion on this and other legislative advocacy topics, consider joining the BCMS Legislative and Socioeconomics Committee or by contacting Mary Nava, BCMS chief government affairs officer at mary.nava@bcms.org.