86th Legislative Session in its final stretch
At the time of this writing, there are 25 days left in the 86th regular session of the Texas Legislature. Over 7,700 bills were filed this session, of which TMA has been monitoring over 1,950 of those bills. Any bills currently going through the legislative process in the House must be voted out of House committees by Monday, May 6, in order to be considered this session.
Here's an update on the status of bills working through the process: Senate Bill 21 by Sen. Joan Huffman (R-Houston), which would raise the minimum age to purchase tobacco and vape products to 21 years, excluding active duty military, was voted out of the House Public Health Committee on April 15. Next stop is debate on the House Floor. Senate Bill 732 by Sen. Bryan Hughes (R-Mineola), which would allow patients to have direct access to physical therapists without a referral from a physician, was heard on April 30 in the Senate Business and Commerce Committee. The companion bill, House Bill 29 by Rep. Ina Minjarez (D-San Antonio), was voted out of the House Public Health Committee on April 24. The legislation has been amended to limit the allowable number of direct access visits and now requires patient acknowledgement that they are not receiving a medical diagnosis, nor is the treatment likely to be covered by insurance. Senate Bill 1264 by Sen. Kelly Hancock (R-North Richland Hills), is the surprise-billing legislation, which seeks to end the problem of surprise billing for patients by removing them from the process altogether. The legislation would implement an arbitration process in which health plans and physicians work out any billing disputes using market rate benchmarks. The bill, which passed out of the full Senate on April 16, is waiting to be heard in the House Insurance Committee. House Bill 2387 by Rep. Greg Bonnen, MD (R-Friendswood), which would require that utilization reviews be conducted by a Texas-licensed physician and that prior authorization processes be more transparent, passed out of the House Chamber on April 30. The legislation is now in the Senate. Two bills by Rep. Dade Phelan (R-Beaumont), House Bill 1256, which would grant first responders and their employers access to first responders' vaccination records on the statewide immunization registry during a disaster and House Bill 1418, which would provide first responders and emergency services personnel with their immunization status when they seek certification or recertification, were heard and left pending in the Senate Health and Human Services Committee on April 30.
A couple of bad bills strongly opposed by TMA were heard in the Senate Health and Human Services Committee on April 30 - Senate Bill 1867 by Sen. Juan "Chuy" Hinojosa (D-McAllen), would add "neuro" to chiropractors' current statutory scope of practice, which is limited to the musculoskeletal system; and Senate Bill 2089 by Sen. Bryan Hughes (R-Mineola) which passed out of the committee, would require hospitals, physicians, nurses and other health care professionals to provide what physicians believe amounts to medically inappropriate and potentially harmful care for an unlimited period of time.
Stay tuned to this column for more updates on final weeks of the 86th Legislative Session, which ends May 27. To register for the final First Tuesdays visit to the Capitol coming up on May 7, visit https://www.texmed.org/FirstTuesdays/.
For local discussion on these and other legislative advocacy topics, consider joining the BCMS Legislative and Socioeconomics Committee by contacting Mary Nava, chief government affairs officer, at mary.nava@bcms.org.
<![if !vml]> <![endif]>
MedDropSA is the safe, easy way to dispose of unwanted and expired over-the-counter and prescription medications.
Simply bring any unwanted medicines along with other household hazardous waste items to the City of San Antonio's mobile collection events. Medications will be accepted at no charge, and disposed of in a safe, legal way – keeping these drugs off our streets and out of the environment. Since the program's inception in 2009, 51,534 pounds have been collected.
The next scheduled collection date is….
May 11, 2019
8 am - 1 pm
Brooks City Base
8261 Boyle Road
<![if !vml]>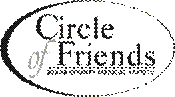 <![endif]>
Thank you to our BCMS Circle of Friends sponsors!
Donations from Circle of Friends sponsors help keep down the cost of dues and allow
BCMS to continue to provide quality service to its members.
The society continues its pledge to you and only will involve itself in
services and programs that benefit you, the member, and your patients.
About The Weekly Dose
The Weekly Dose is a service of the Bexar County Medical Society.
Some of the suggestions conveyed may not be applicable to your practice today,
but the goal is to offer information over time that returns value
in excess of the cost of your membership.
If you would like to recommend future topics to share with your colleagues,
please submit them to the BCMS Executive Director at steve.fitzer@bcms.org.
All rights reserved. Unauthorized use prohibited.
Copyright © 2018 Bexar County Medical Society, San Antonio, Texas.
All rights reserved.