CMS Proposes Big Medicare Changes for 2019
The Centers for Medicare & Medicaid Services (CMS) last week proposed what the agency called "historic changes" in the Medicare program. TMA is already digging deep into the proposal to make sure the changes are good for Texas physicians and your patients.
"Today's proposals deliver on the pledge to put patients over paperwork," said CMS Administrator Seema Verma. "The proposed changes to the Physician Fee Schedule and Quality Payment Program (QPP) address those problems head-on, by streamlining documentation requirements to focus on patient care and by modernizing payment policies so seniors and others covered by Medicare can take advantage of the latest technologies to get the quality care they need."
Texas Medical Association President Douglas Curran, MD, said the association welcomes that approach.
"Physicians are among the most regulated professionals in the country," Dr. Curran said. "The paperwork burdens and administrative hassles come between doctors and our patients, and are significant causes of the epidemic of physician burnout. That's why TMA has repeatedly petitioned CMS to remove the yoke of unnecessary regulation."
U.S. Rep. Michael Burgess, MD (R-Lewisville), chair of the House Energy and Commerce Subcommittee on Health, agreed. "These proposed changes seek to strengthen the critically important doctor-patient relationship by reducing unnecessary reporting burdens," Representative Burgess said.
TMA staff experts have begun a detailed analysis of the proposed rule and will offer written comments by the Sept. 10 deadline. As always, staff will work with TMA's various councils and committees as the comments are drafted, but if you have something specific you would like to say, please pass it on by emailing HIT@texmed.org.
The Physician Fee Schedule establishes payment for physicians and other clinicians who treat Medicare patients.
CMS created the QPP under the Medicare Access and CHIP Reauthorization Act of 2015 (MACRA). The program uses a framework of integrated policies for the two Medicare payment tracks required by MACRA: the Merit-based Incentive Payment System (MIPS) and advanced alternative payment models.
The Physician Fee Schedule and QPP are updated annually to create, update, or change program and payment policies, payment rates, and other provisions that govern them.
Over the past two years, CMS published two separate rules for the Physician Fee Schedule and QPP, but this year it rolled both sets into one massive 1,473-page proposed rule.
For more information visit www.texmed.org. Click here for a Letter From CMS Administrator Seema Verma.
To participate in local discussion on this and other legislative advocacy topics by joining the BCMS Legislative and Socioeconomics Committee, contact Mary Nava, BCMS chief government affairs officer at mary.nava@bcms.org.
Realini wins ACOG Distinguished Service Award
Janet Realini, MD, MPH, has received the College Distinguished Service Award from the American College of Obstetricians and Gynecologists during their annual meeting.<![if !vml]>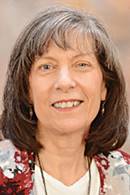 <![endif]>
The award is given to outstanding individuals who have made significant contributions towards the discipline of obstetrics and gynecology in government, in research, in teaching or in direct patient care.
"This award means so much to me because it recognizes the importance of family planning and teen pregnancy prevention to women's health," said Realini, a member of the Bexar County Medical Society. "I am overwhelmed that ACOG would recognize a family physician for leading our collaborative work in Texas. Healthy Futures of Texas' amazing team works with many local and statewide organizations to make a difference."
Macris named Baptist Health System Humanitarian of the Year
BCMS member Demetrios Macris, MD, was awarded the Baptist Health System Humanitarian of the Year award for his work with The Prosthetic Foundation, which he founded and serves as the board president.<![if !vml]>
<![endif]>
"Loss of a limb is not only devastating, but a life changing event that forces an individual, and their family, to re-think their approach to daily living," said Dr. Demetrios Macris, Chairman of The Prosthetic Foundation. "Our goal is to provide amputees the most basic and essential right, which is to walk again."
It is estimated that 1 in 10 amputees are unable to obtain a prosthesis due to financial difficulty. A large number of people have no insurance or are underinsured, which makes a prosthesis, and the ability to be mobile again, unattainable. Realizing this problem, in 2015 Dr. Macris founded The Prosthetic Foundation which helps underserved amputees obtain a prosthetic limb at no cost to them. The impact of this program has transformed 61 lives since that day. "A deep desire to help others is at the heart of our calling as physicians," said Dr. Lynnette Watkins, Chief Medical Officer, Baptist Health System. "In San Antonio, we are truly blessed to work with physicians who extend their skills and compassion to others in service and mission, whether such invaluable service be in faraway lands or among those who are in need right here in San Antonio such is the case with Dr. Macris."
Thank you to our BCMS Circle of Friends sponsors!
This information is sent on behalf of our sponsors but it is not an endorsement.
Donations from Circle of Friends sponsors help keep down the cost of dues and allow
BCMS to continue to provide quality service to its members.
The society continues its pledge to you and only will involve itself in
services and programs that benefit you, the member, and your patients.
About The Weekly Dose
The Weekly Dose is a service of the Bexar County Medical Society.
Some of the suggestions conveyed may not be applicable to your practice today,
but the goal is to offer information over time that returns value
in excess of the cost of your membership.
If you would like to recommend future topics to share with your colleagues,
please submit them to the BCMS Executive Director at steve.fitzer@bcms.org.
All rights reserved. Unauthorized use prohibited.
Copyright © 2018 Bexar County Medical Society, San Antonio, Texas.
All rights reserved.