<![if !vml]>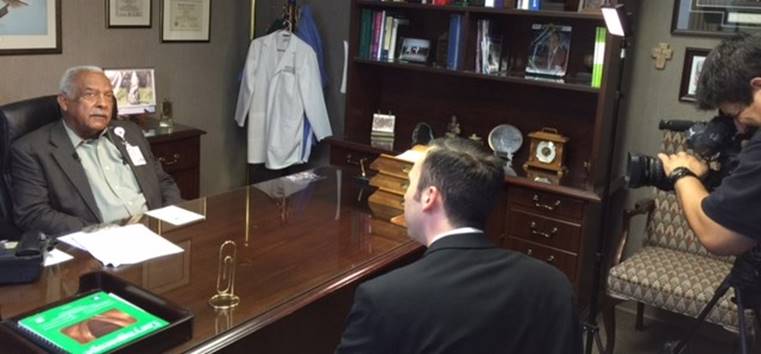 <![endif]>
Dr. Jesse Moss, Jr., BCMS board member, is interviewed by News 4 WOAI TV on Sept. 15
on the role and process of the Texas Medical Board.
BCMS member interviewed on TMB topics
Last Thursday, Sept. 15, News4 WOAI TV reporter, Michael Locklear, visited with BCMS Board member, Jesse Moss, Jr., MD on a variety of topics about the Texas Medical Board, including: the Board's role, the complaint process and types of violations. To see the interview, click here.
For local discussion on this and other legislative advocacy topics, consider joining the BCMS Legislative and Socioeconomics Committee by contacting Mary Nava, Chief Government Affairs Officer for BCMS, at mary.nava@bcms.org.
VOLUNTEER for 2017 BCMS Committees
It is time to recruit strong leaders to serve on BCMS committees.
Your participation is fundamental to the well-being of the society. The future of BCMS resides on the physicians who volunteer their time to make the society's committees strong and vibrant.
To volunteer for a BCMS committee and make a difference, please click here and indicate your choice(s) on the committee preference form, or print and fax it to 301-2150. The deadline for volunteering is October 7, 2016.
<![if !vml]>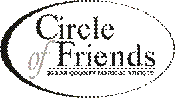 <![endif]>
Thank you to our BCMS Circle of Friends sponsors!
This information is sent on behalf of our sponsors but it is not an endorsement.
Donations from Circle of Friends sponsors help keep down the cost of dues and allow
BCMS to continue to provide quality service to its members.
The society continues its pledge to you and only will involve itself in
services and programs that benefit you, the member, and your patients.
About The Weekly Dose
The Weekly Dose is a service of the Bexar County Medical Society.
Some of the suggestions conveyed may not be applicable to your practice today,
but the goal is to offer information over time that returns value
in excess of the cost of your membership.
If you would like to recommend future topics to share with your colleagues,
please submit them to the BCMS Executive Director at steve.fitzer@bcms.org.
All rights reserved. Unauthorized use prohibited.
Copyright © 2015 Bexar County Medical Society, San Antonio, Texas.
All rights reserved.